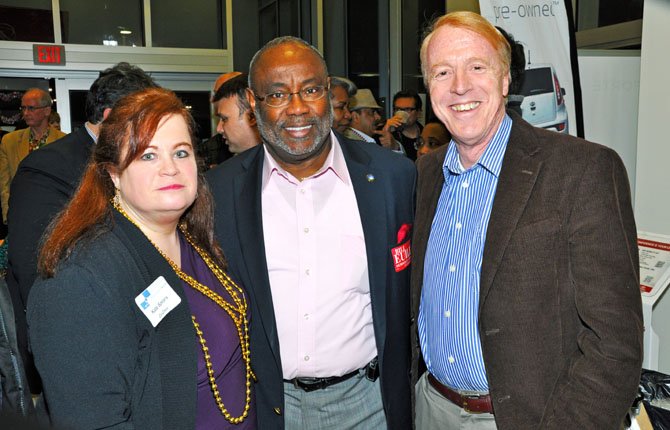 Former ambassador Donald Beyer won the first straw poll battle for the outgoing U.S. Rep. Jim Moran's 8th district seat on Saturday night, March 1 with 25 percent of the vote (105 votes). Community leader Lavern Chatman came in second with 20 percent of the vote, and Del. Patrick Hope of Arlington received 19 percent. 419 of those in attendance coast their votes in the primary straw poll and about 470 Democratic activists attended the event. Bruce Shuttleworth did not attend because of a previous engagement.
Vote Totals
Don Beyer: 105

Lavern Chatman: 83

Patrick Hope: 81

Mark Sickles: 51

Adam Ebbin: 42

Charniele Herring: 15

Bill Euille: 11

Alfonso Lopez: 11

Derek Hyra: 7

Mark Levine: 7

Bruce Shuttleworth: 3
419 votes were cast
Photo Gallery
Politcal Poll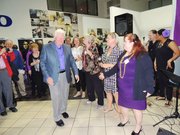 Mount Vernon District Democratic Committee's annual fundraiser.
Click Photo for Flash
Further straw poll results showed the other primary candidates with the following votes: Del. Mark Sickles (12 percent); Sen. Adam Ebbin (10 percent); Del. Charniele Herring (3 percent); Alexandria Mayor Bill Euille and Del. Alfonso Lopez (2 percent); and Derek Hyra, Mark Levine, and Bruce Shuttleworth with less than 2 percent.
Eleven people are vying for the seat being vacated by Moran. The Mardi-Gras event was sponsored by the Mount Vernon District Democratic Committee and included a tribute to Moran with presentations and songs.