Mon

Tue

Wed

Thu

Fri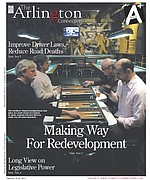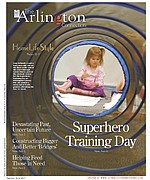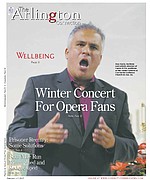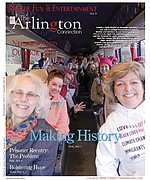 More Stories
In January, 2017, 159 Arlington homes sold between $2,387,500-$95,000.
Arlington Home Sales: January, 2017

Local programs, services help ex-offenders.
Ex-offenders may face stigma, lack of family support, inadequate life skills suitable for making it on "the outside" and difficulty getting and retaining employment.

Texting while driving is already illegal, but what about Facebook and Twitter?
Lawmakers in Richmond are a bunch of angry birds, frustrated at existing law they believe does not solve the problem of drivers devoting their attention to their handheld screen instead of the road.

15,000 Virginia victims get $6 million worth of predatory loans absolved, $9 million in cash awards.
The commercial features images of teepees and a tribal drumbeat. The company billed itself as having ties to the Cheyenne River Sioux Tribe in South Dakota. But Virginia Attorney General Mark Herring says that was nothing more than a fraud, a scheme he calls rent-a-tribe.

Demonstrations at Dulles in reaction to travel ban; fast moving General Assembly lacks transparency; other key issues.
As this date approaches, the General Assembly has a serious transparency issue, as it continues to kill most proposed legislation with unrecorded voice votes in subcommittee, with no accountability or record of how members voted.