Sun

Mon

Tue

Wed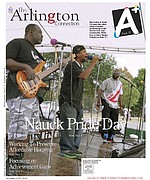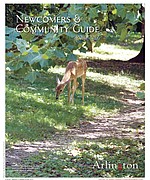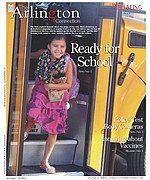 More Stories
Kudos to Board of Supervisors for unanimous approval of independent police auditor; now on to the Civilian Review Panel.
The Fairfax County Board of Supervisors voted to create the position and office of independent police auditor on Tuesday, Sept. 20, creating the first civilian, independent oversight of law enforcement in Fairfax County. The unanimous vote demonstrated the board's commitment to the ongoing process that began early in 2015 when Board of Supervisors Chairman Sharon Bulova established the 32-member Ad Hoc Police Practices Review Commission.
Arlington resident Christine (Chris) McEntee, executive director and CEO of the American Geophysical Union, has been honored by CEO Update as the 2016 Professional Society CEO of the Year.
The Arlington County Board solved two problems with one $10 million loan.

First-year students at Marymount University assembled 2,000 care packages for teenagers transitioning from foster care to life on their own.

Bill Buck, chairman of Buck & Associates, a full-service, family-owned real estate brokerage, presents a check to Linda Chandler, CEO of Linden Resources and some of its clients. Linden Resources provides employment and development opportunities to people with developmental and physical disabilities and wounded veterans.