Mon

Tue

Wed

Thu

Fri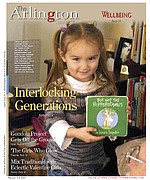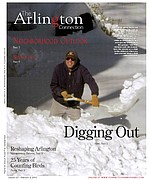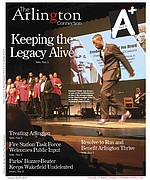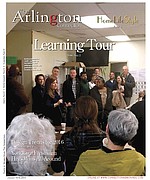 More Stories

Two Yorktown boys' records fall.
The Yorktown girls' swim and dive team wins the Conference 6 title.
Making schedules work across the generations.
It is Monday. That means that Mike and Dot Green are caring for their granddaughters Calliope and Thalia Willis in their home on N. 31st Street in Arlington. Dot Green says that Calliope at 3 is very funny and active. She has lots of facial expressions and loves to run … "has to run," Mike Green interjects.
Andrea Morici, a member of the Woman's Club of Arlington, knitted more than 300 items to donate in 2015: scarves, hats, baby and lap blankets. She delivered 40 hat/scarf sets to A-Span in Arlington recently, just in time for the cold weather. Lamont Coleman appreciates his new, bright set. A-Span staff noted there is an ongoing need for donations of coats for both men and women. See www.a-span.org/.

Thrive posts updated registration and clinic dates due to snow.
Chip Benjamin came to the happy hour at Pete's Pizza in Clarendon on Jan. 20, because he was thinking of walking the 5K in honor of his friend, Judie Armington, who died of ovarian cancer this past year.
Commentary
As the snow thawed and the General Assembly went about its business last week, a number of developments occurred involving LGBT rights.