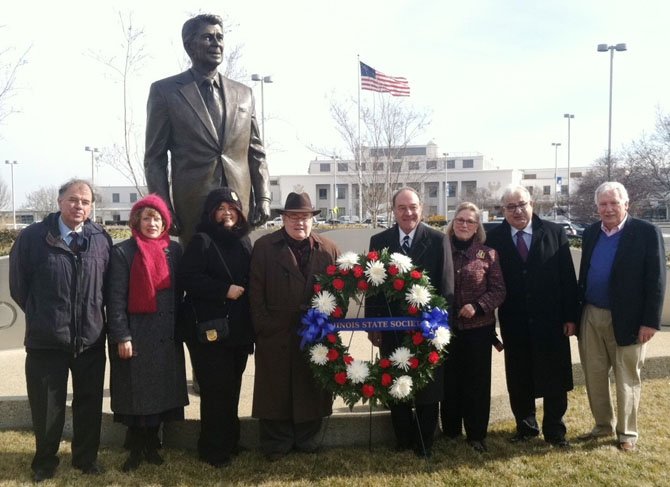 Metropolitan Washington Airports Authority vice president and airport manager Paul Malandrino (fourth from right) joins members of the DC Chapter of the Illinois State Society at a wreath-laying ceremony Feb. 6 at the airport's statue of Ronald Reagan to commemorate the former president's 103rd birthday. From are Jack Ames, Fran Griffith, Cheryl Rhoads, former Illinois state senator Mark Rhoads, Malandrino, Jeanne Jacob, Larry Krakover and Gerry Frank.
Stories this photo appears in:

Passengers traveling through Ronald Reagan Washington National Airport Feb. 6 joined in singing "Happy Birthday" to commemorate the 103rd birthday of President Ronald W. Reagan during a wreath presentation ceremony at the airport's statue of the former president.