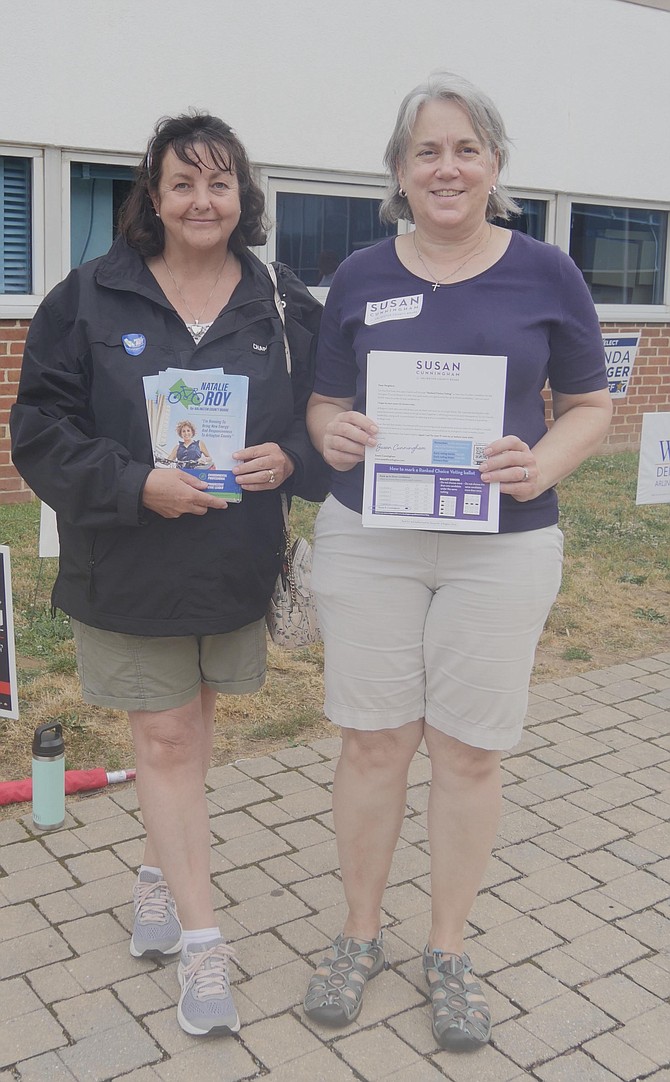 The ballot for the June 20 Democratic primary election included a number of Democratic challenges in the open races. This included candidates for State Senate 40th District incumbent Barbara Favola challenged by James DeVita; Virginia House of delegates 2nd District, Adele Y. McClure (with opposition withdrawn); Commonwealth's Attorney (with the former Deputy Josh Katcher challenging the incumbent Commonwealth's Attorney Parisa Dahghani-Tafti); three candidates for Sheriff (for the first time in two decades); and six candidates for two open County Board seats with ranked choice voting for Board seats for the first time.
Rank choice voting requires the voter to rank the County Board choices by choosing three candidates in order of preference for the two open seats. By Virginia law, there is no party restriction required to vote in these races; voters do not register by party in Virginia. Early voting began May 5, and mail ballots must be postmarked on or before June 20 and received by 12 p.m. June 23.
Photos by Shirley Ruhe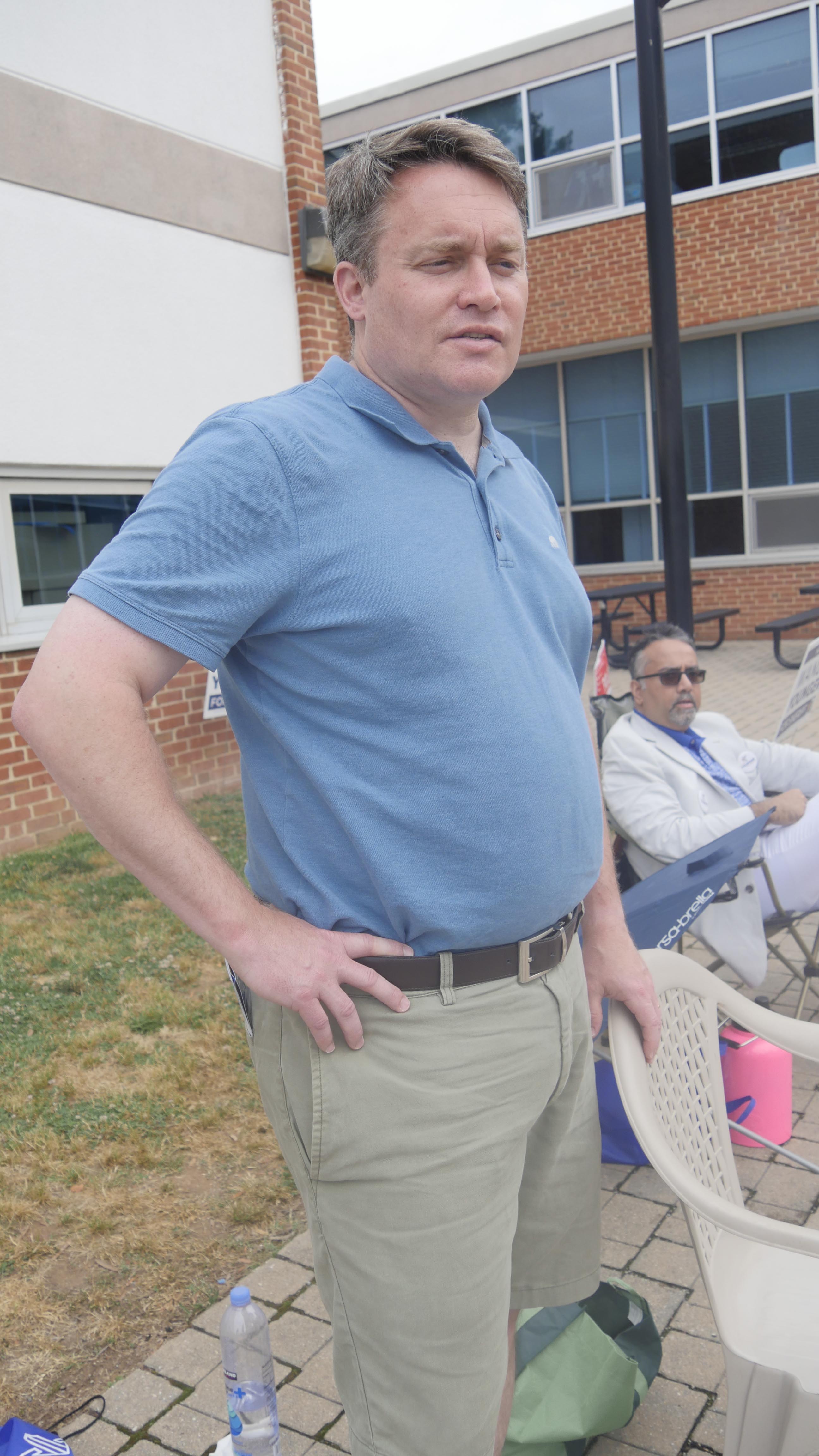 Matt De Ferranti, a current County Board Member, stands outside his polling site on primary election day. He says this election will be a significant shift on the Board. "It's about steadiness and being a good steward of the whole community ideals." The last time he remembers two vacant Board seats was 2015. "It was a generational shift."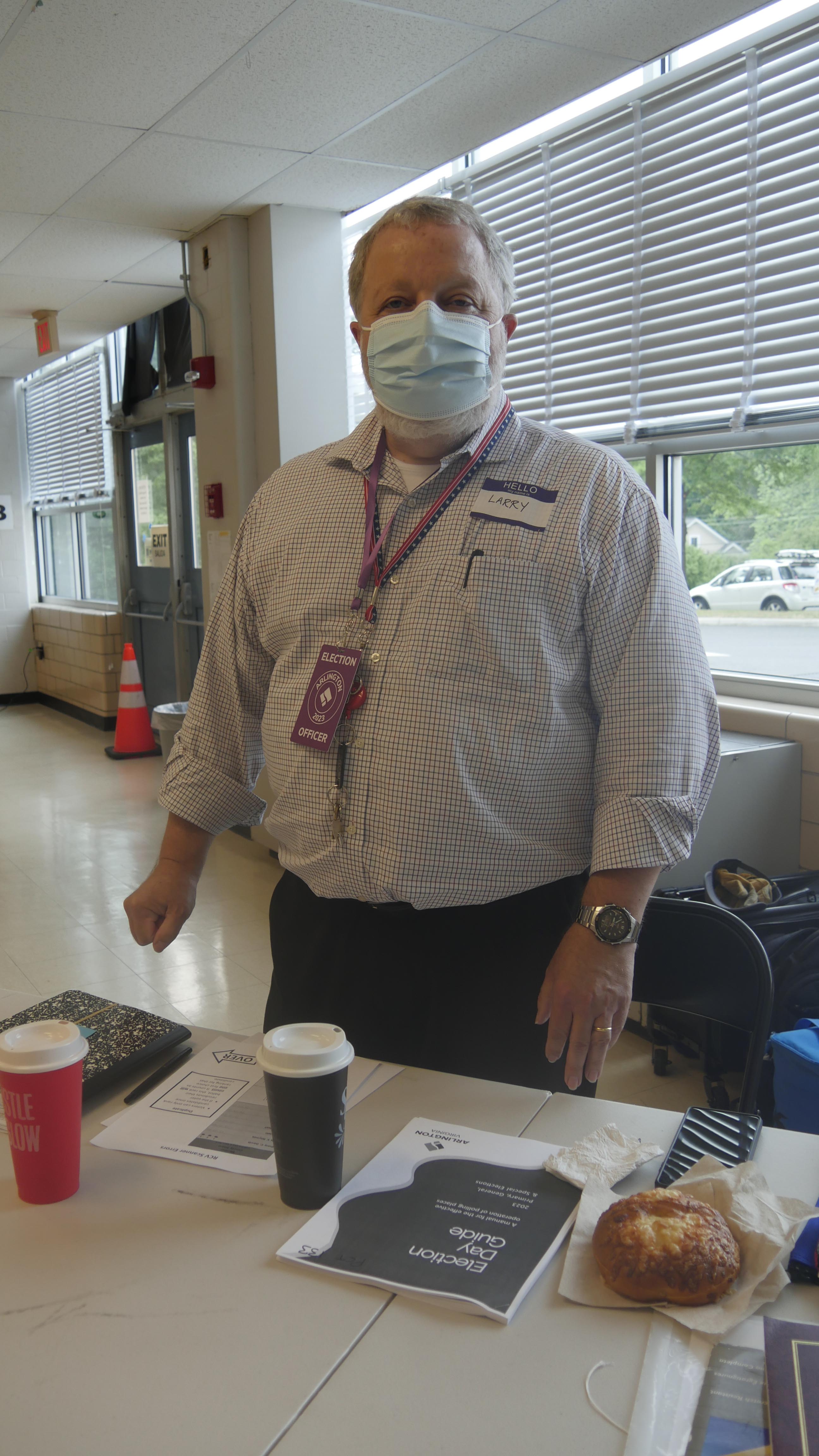 Larry Roberts, Precinct Chief since 2008, says the 8 a.m. vote count at Williamsburg Middle School was 58 checked in and voted. He looks out the window at the number of parents with children in tow. "We get heavy foot traffic right now. It's the first day of camp. The volunteer at the registration desk said the current vote count is "super light" but early voting was heavy. "Kids got out of school last week. Everybody voted and hightailed it out of town."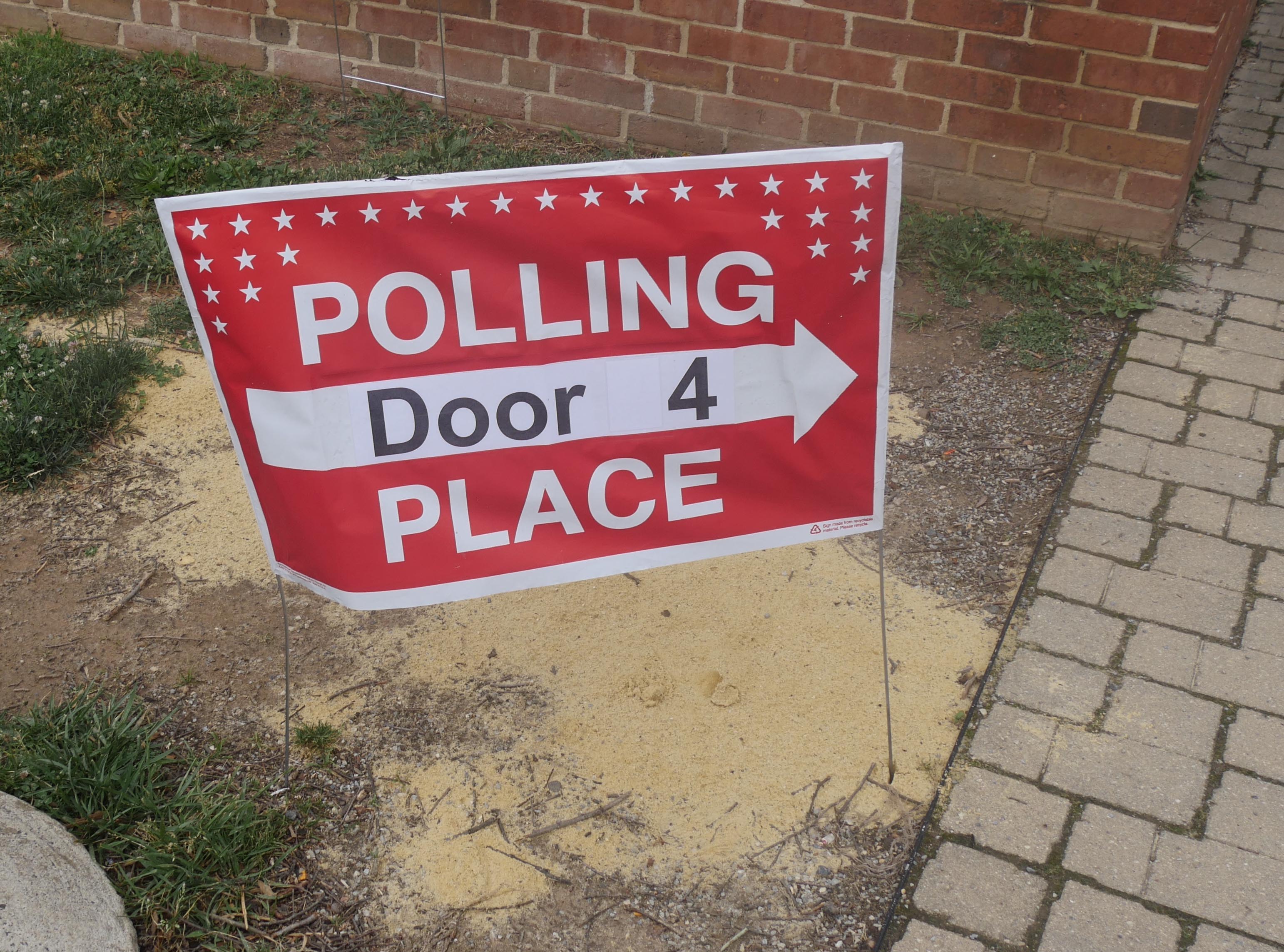 Election Day, June 20. All Arlington polling places are open from 6 a.m. to 7 p.m.