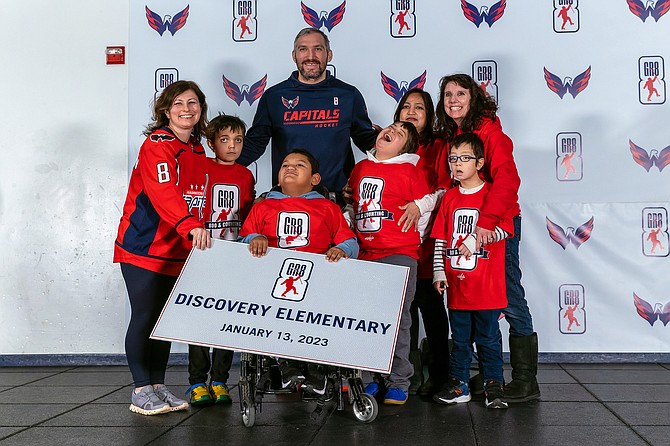 On Jan. 13, more than 800 school kids from Arlington County Public Schools celebrated Washington Capitals Captain Alex Ovechkin's 802nd career goal, which placed him second on the NHL's all-time goals list. Lucky fourth and fifth grade students from Barcroft, Discovery, Glebe, Key, and Long Branch elementary schools were invited to a special Capitals practice at the MedStar Capitals Iceplex where they celebrated Ovechkin's accomplishment.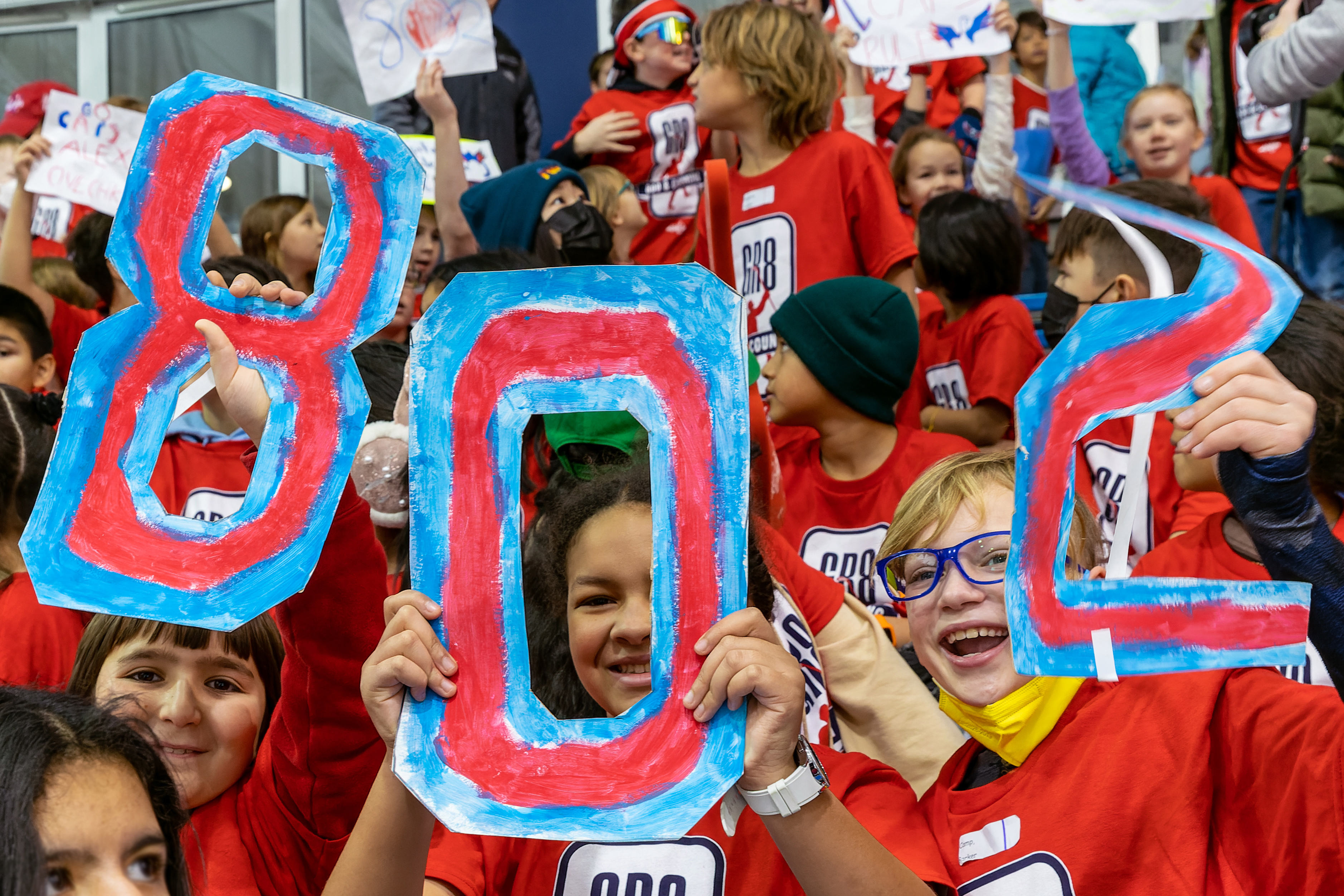 Afterwards, Ovechkin said, "I think it's probably the loudest practice since we made the Stanley Cup Final. It was fun." Leading up to the event, the kids incorporated Ovechkin's career goal tally into their classes by working on 800-related activities in their math, reading, and PE classes and making creative posters for Ovechkin. Each student received a commemorative Great 8 t-shirt, and each class had the opportunity to have photos taken with Ovechkin. 
The Capitals and Ovechkin have other events planned to commemorate this milestone, including a donation to the American Special Hockey Association that will help cover costs for 100 special hockey rinks across the United States.