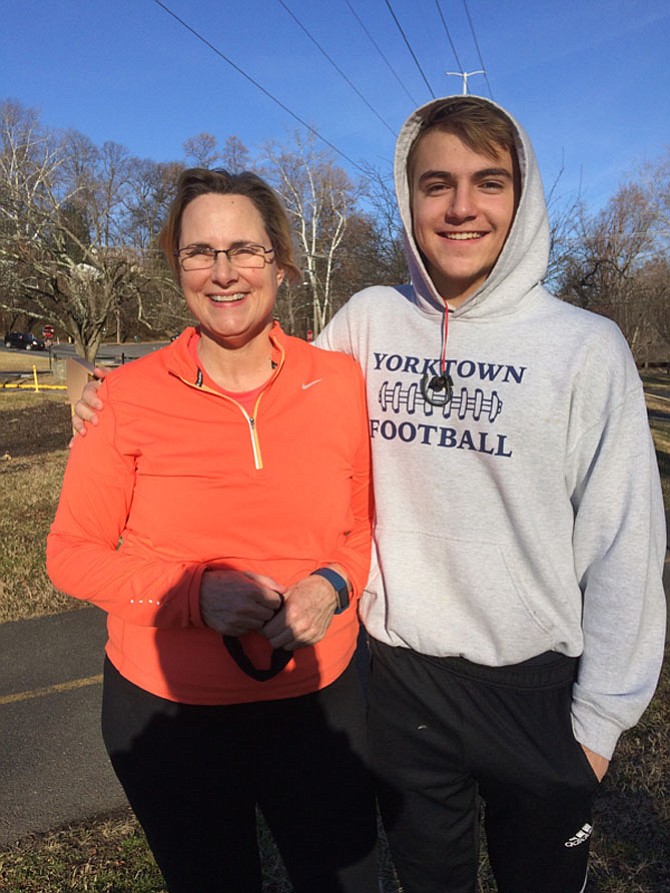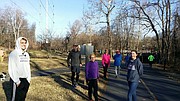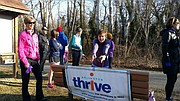 What's the bigger motivator? Feeling like your bathing suit is going to be snug? Or feeling like supporting a local group that offers temporary assistance to those in need? For most of the runners who began training for the Arlington Thrive fundraiser on Saturday, Jan. 27, it was both.
Coach Denny Pinch, who helps runners get to the finish line without injuries, said there is still time to join the 10 mile training program with Arlington Thrive, to resolve to get in shape and help neighbors in need at the same time.
The purpose of Arlington Thrive's Resolve to Run program is to prepare each participant to compete in a 5K or 10 mile race as part of a team that raises money. The Resolve to Run team will compete in the GW Parkway Classic 10 Mile and 5K races on Sunday, April 22. Runners will also be supporting Arlington Thrive which delivers same-day emergency funds to neighbors in crisis, so they can be secure in their jobs, health, and homes and thrive in a caring community. Participants can raise funds for Arlington Thrive by setting up a personal fundraising page. Sometimes they run to honor a friend or family member who died. Sometimes, they just sign up for the race, which automatically donates to Thrive. Last year, runners raised over $15,000 in individual donations and brought in $4,500 from corporate sponsors. The goal is to raise $25,000 this year.
Arlington Thrive agrees to help those in need on a short-term basis only if they meet other criteria, such as having a clear path to recovery from debt or a medical crisis.
Pinch has a training technique that enables runners who haven't run that far, or half that far, in years. Many of the runners are over 50. Pinch is a certified personal trainer with the American Council on Exercise, a certified corrective exercise specialist with the National Academy of Sports Medicine, and a candidate as a certified running coach with the American Sports and Fitness Association. This training program will use the Jeff Galloway training method to help people of all fitness levels or running experience prepare to complete their chosen race, 5K, 10 miler, or half marathon. Participants will learn to include regularly scheduled walk breaks with running to help increase endurance and general overall fitness at a gradual and safe pace. This training method reduces the risk for injury because it reduces the wear and tear on the legs during training sessions. For more information: Contact Pinch at dennypinch@comcast.net or call 703-979-3245.
The 10-mile training will be held at 9 a.m. (8:30 for stretching/coaching) at Bluemont Park, 601 Manchester St. at the corner of Wilson Boulevard in Arlington. The 5K program starts Saturday Feb. 24, same time and place.
The cost for the Resolve training program is $100 and includes the training, post-run snacks and water, a running shirt, a discount on the GW Parkway Classic race registration fee and a $40 donation to Arlington Thrive. Registration fees for the GW Parkway Classic race are not included in the cost of the training program. Runners will, however, receive a race discount code from Arlington Thrive via email in February. Returning runners will receive a $5 Starbucks Gift Card if they recruit a new runner. And, all new runners will receive a $5 Starbucks Gift Card.
For information about registering for the program, contact Shandra Niswander, director of development at resolvetorun@arlingtonthrive.org For more information about Arlington Thrive, visit www.arlingtonthrive.org.