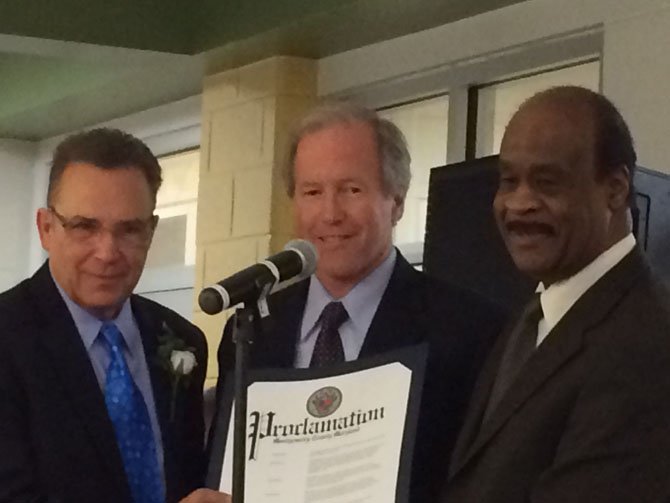 Montgomery County Executive Isiah Leggett, County Council President Craig Rice, Council members Phil Andrews, Nancy Navarro, and Montgomery County Police Chief J. Thomas Manger celebrated the completion of the new Montgomery County Animal Services and Adoption Center at a preview opening reception on Friday evening, Feb. 28, it was standing room only as visitors toured the new space.
Photo Gallery
New Animal Services and Adoption Center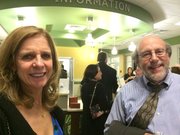 The new Montgomery County Animal Services and Adoption Center will hold a reception on Friday, the 28th of February.
Click Photo for Flash
Details
About the Montgomery County Animal Services and Adoption Center: Address: 7315 Muncaster Mill Road, Derwood Phone Number: 240-773-5900 Call 9-1-1 to report an animal emergency Call 301-279-8000 to report an animal-related non-emergencyHours of Operation Monday, Tuesday, Thursday, Friday: 12 - 7 p.m. Wednesday: Closed Saturday & Sunday: 12 - 5 p.m. After hours call 301-279-8000Animal Services and Adoption Center website is www.montgomerycou...
An official ribbon-cutting ceremony and tours of the facility was scheduled for Saturday, March 1.
The shelter is a new 49,160-square-foot facility designed to facilitate local families adopting local animals. It includes public adoption areas, private animal holding and treatment areas, classroom, conference room and office space. Located at the northwest corner of the intersection of Muncaster Mill Road and Airpark Drive in Gaithersburg, the facility will operated primarily by the Montgomery County Police Department Animal Services Division.