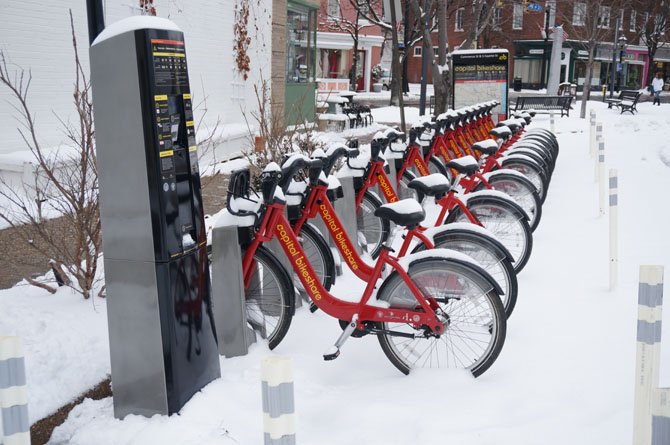 March came in like a lion, with Mother Nature dumping several inches of snow on the region March 3 as city governments and local schools closed in the wake of yet another storm that brought life across Alexandria to a crawl.
"I am not a fan of this weather but thought I would try and get some enjoyment out of this last storm," said @Home Real Estate and Design Center Realtor Christine Sennott. "My boyfriend and I packed on our winter gear and went for a walk about town. The streets were desolate with random residents shoveling walk ways and an occasional barking dog the only sound to be heard."
With snow totals ranging from 2.5 to 8 inches, the latest round of winter weather brought icy conditions and subfreezing temperatures to Alexandria just days after sunshine bathed the city's annual St. Patrick's Day parade.
Photo Gallery
Storm closes schools, city government.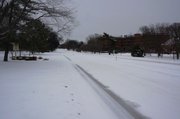 March truly brings in the snow.
Click Photo for Flash
City plows and salt trucks worked through the night, clearing snow from 521 lane miles of roadways, 20 miles of publicly owned sidewalks, walkways and pathways, and 44 acres of municipal parking lots and publicly owned squares.
Alexandria City Public Schools were closed both Monday and Tuesday, bringing the 2013-2014 total of snow days to nine, up from three last winter. ACPS students will attend school on two previously scheduled professional work days this spring as a result of the first five closures of the year, but there are no plans in place to deal with the most recent closures.
With ample warning, meetings and events were canceled and city services like trash collection were delayed for one day.
"I have always thought this town was beautiful, but during this latest storm I saw another side of its beauty," Sennott said. "As everything was covered with a soft, white blanket of snow, people were greeting each other with a sympathetic smile in a moment of both bonding of gratitude to be here and of exasperation of this weather. On this day, we all had something in common."