Peter Carrington Williams, a prominent attorney and director of community service projects for the Alexandria Rotary Club, died suddenly Feb. 13 while helping a neighbor clear snow from a driveway on Collingwood Road. He was 67.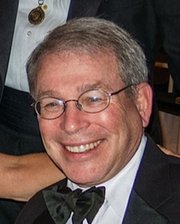 "Peter was a friend to all right up to his final deed of kindness," said fellow Rotarian Nancy Van Gulick. "I shall miss him, as will we all."
Williams collapsed around 11 a.m. while using a snow blowing machine on the hilly driveway of a neighbor. He was transported to Mount Venon Hospital, where he was pronounced dead.
In addition to being an active member of the Rotary Club, Williams was involved with the Alexandria and Mount Vernon-Lee Chambers of Commerce and was well-known for his volunteer work.
"Peter epitomized the ultimate in 'Service Above Self'," said Alexandria Rotary Club secretary Sharon Meisel in reference to the organization's motto.
Born Nov. 15, 1946 in Philadelphia, Williams moved to Alexandria with his family in 1960 and attended Episcopal High School. He went on to graduate with distinction with a BA in history from the University of Virginia. He continued his studies at Georgetown School of Law, graduating in 1972, and earned a master of law degree in international economics from the University of London in 1973.
Upon returning to Alexandria, Williams spent six years as vice president and corporate counsel for Ameribanc Savings Bank. In 1995, he went into private practice specializing in business law and litigation.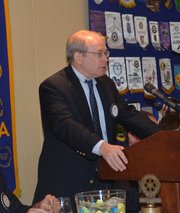 "Peter has been such a good friend for several years," said Pam De Candio, senior vice president of John Marshall Bank. "I'm so sorry to lose him."
A memorial service was held Feb. 18 at St. Paul's Episcopal Church, where Williams served on the vestry. He and his fiancée Katy Fike, the marketing and administrative coordinator for McEnearney Commercial Real Estate and past chairman of the Mount Vernon-Lee Chamber of Commerce, were to be married there May 10.
"My brother's soul reminds me of the oaks that grew deep in our family's woods," said Williams' sister Annie in her eulogy. "The oak draws strength from the richness of the soil where it has chosen to strive, until at maturity it stands majestic in its height and breadth. Its influence in the forest is far reaching and its simple gift of shelter and solace to all passing eternal. Thank you, Pete."
In addition to Fike, Williams is survived by his sister, Annie Williams, niece Lindsay Olson, and nephew Christian Olsen. While Williams had no children of his own, he considered Fike's sons Alan and Adam Fike as his stepsons. A first marriage to Carlyle Hooff ended in divorce but he remained close to her and the entire Hooff family.
"Peter was always interested in what I and others were doing," said fellow Rotarian Bob Gants. "He was full of life and a true friend. I will miss him, as will we all."