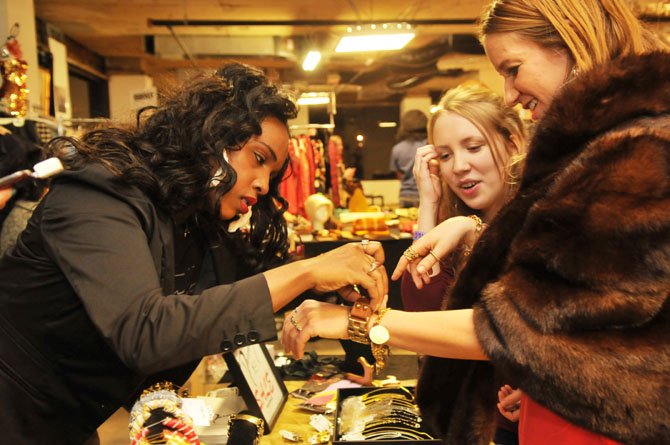 More than 40 metropolitan-area fashion and accessory boutiques displayed and sold their merchandise at the annual Crystal Couture Show & Sale last week in Crystal City. Merchants set up booths around the perimeter of the 11th floor at 251 18th Street while models walked the runway showcasing featured designers.
Photo Gallery
Crystal Couture Show 2014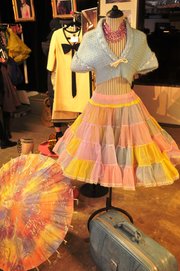 Crystal Couture Show hosted in Crystal City.
Click Photo for Flash
This year's sponsors were DC Magazine, Vornado-Charles E. Smith and Maggy Francois. Boutiques and designers included: Carnelian Boutique, Toucan Boutique, JEM Collection, Neunel, Chez Kevito, Christopher Schafer Clothier, ZweetSport, Top Rank Vintage, Tashia Senn, Passport, My Bougie Baby, Mi Chic Boutique, Kimchu Collection, Ke'Chic Boutique, Ibhana Creations LLC, Future Generations Clothing, D'Milikah, Consignment Diva, Elizabeth St. John Collections, H. Darling, Island Bride by H&O, Kendra McCullough, L~Shandi Designs, Mila & Fire, Nam Nguyen, Speak Vintage, The C.A.T. WALK Boutique, Walish Gooshe, Critique' Boutique, Coqui Boutique, Hush Boutique, Jody Davis Designs, Kim Elleen, Maven Designs, Daniel's Boutique, Our Secret Closet, Studio D'Maxsi Designs, Thembe Fashions and Zoubeck. ReStycle LLC, Tam Glama, Stella & Dot, Mdurvwa Collection, The Bangle, Cynirje Culture by Design, Jules' Jewels, Anna Bags, Gigee Marie, Youngblood by Martin Marino and Sterling & Burke showed their current jewelry and accessory collections.