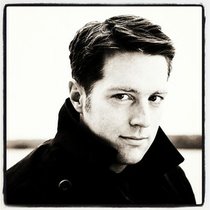 Michael Lee Pope is an award-winning journalist who lives in Old Town Alexandria. He has reported for Connection Newspapers, WAMU 88.5 News, the New York Daily News and the Tallahassee Democrat. A native of Moultrie, Ga., he grew up in Durham, N.C., and graduated high school in Tampa, Fla. He has a master's degree in American Studies from Florida State University, and he is a former adjunct professor at Tallahassee Community College. Pope is the author of "Hidden History of Alexandria, D.C." (2011) and "Ghosts of Alexandria" (2010), both published by History Press in Charleston, S.C.
Recent Stories
Democrat Alan Howze issued a harsh attack against incumbent County Board member John Vihstadt last week, accusing him of using opposition to the proposed $333 million streetcar proposal on Columbia Pike as a "wedge issue" to score "political points" in a way that is "dividing our community." All of these attacks came before Howze outlined a five-point plan to improve the controversial project.

Less affluent neighborhoods in Northern Virginia suffer from higher pedestrian fatalities.
A national database of pedestrian crashes compiled by Governing Magazine shows 95 pedestrian fatalities in Northern Virginia between 2008 and 2012. While 26 of the pedestrian fatalities occurred in wealthy neighborhoods, where the per capita income is more than $53,000, a much larger number happened in poor communities like this stretch of Route 1 in Mount Vernon.

Loudoun is the one bright spot in the region.
Paycheck growth in Fairfax County and the city of Alexandria are lagging behind the state and the nation, according to data from the Bureau of Economic Analysis.

Defense team in corruption case to detail crumbling McDonnell marriage.
When he takes the stand in his own defense, former Republican Gov. Bob McDonnell will read jurors an email that he wrote to his wife as their marriage was said to be crumbling.
Trend is more prominent in wealthier areas.
When Lola Arce de Quintela first moved to Oakton 20 years ago, she noticed something about the way men and women arranged their professional careers around their family lives in Northern Virginia. Men took high-powered jobs with large paychecks, while women often dropped out of the workforce to take care of growing families. If women had full-time jobs, she says, they would often select positions that were not as demanding so they could focus their time and attention on their children while husbands and fathers pulled in six-figure salaries.
County Board forgoes federal funds to expedite Columbia Pike project.
When federal officials denied Arlington County's request for a Small Starts grant, advocates for the streetcar project went back to the drawing board. Now the three Arlington County Board members who support the $300 million project say they will forgo federal funds altogether, using state money set aside for transportation.
New permitting system designed to help cover public safety expenses.
The turning point for Arlington's burgeoning pub crawl may have been St. Patrick's Day, a time when the Arlington County Police Department found itself swamped by hordes of drunken revelers.
Corporate Executive Board to add 800 new jobs; building to be known as CEB Tower.
Right now, it's a temporary park — a placeholder at the intersection of Wilson Boulevard and North Lynn Street. But when the soaring new building is constructed at Central Place, it will be known as the CEB Tower.

Alexandria and Arlington set to break ground on region's first transitway with dedicated lanes.
This week, elected leaders and government officials from Alexandria and Arlington will turn swords into plowshares, setting aside their previous differences about the Crystal City Potomac Yard transitway and wielding ceremonial shovels to break ground.
House of Delegates special election to focus renewed attention on streetcar issue.
When voters in the 48th House District head to the polls on Aug. 19 to select a candidate in a special election to replace longtime Del. Bob Brink (D-48), the Columbia Pike Streetcar proposal will once again be on the ballot.