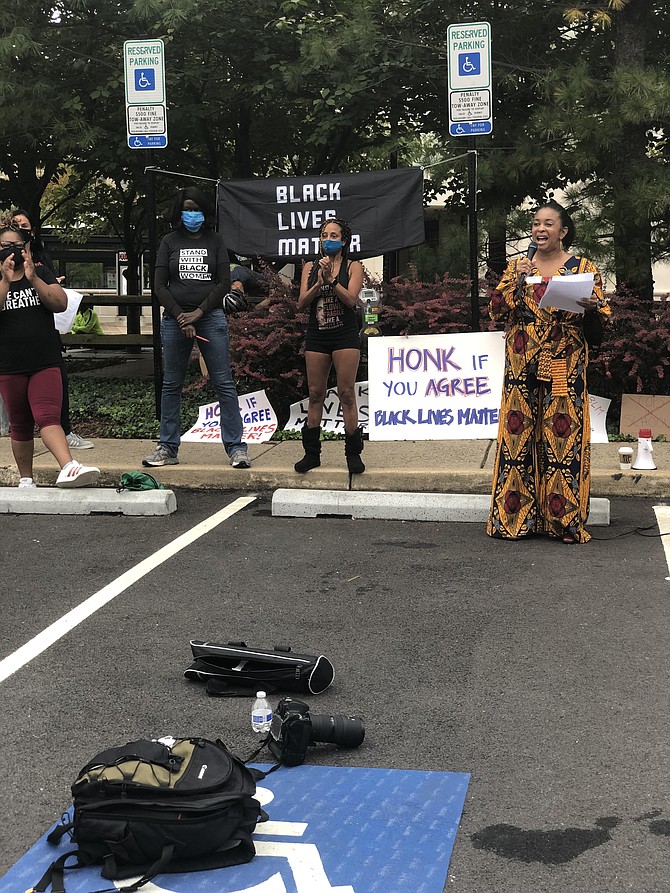 Symone Walker spoke about taking steps to improve education in Arlington (she is running for the school board) and making sure schools are equitable no matter where you live.
Stories this photo appears in:

Across Arlington, residents are working to relearn history.
Jim Moore was looking out his shop window on Saturday, Sept. 26, to catch the Black Lives Matter Ride that was supposed to come by his shop in Hall's Hill.