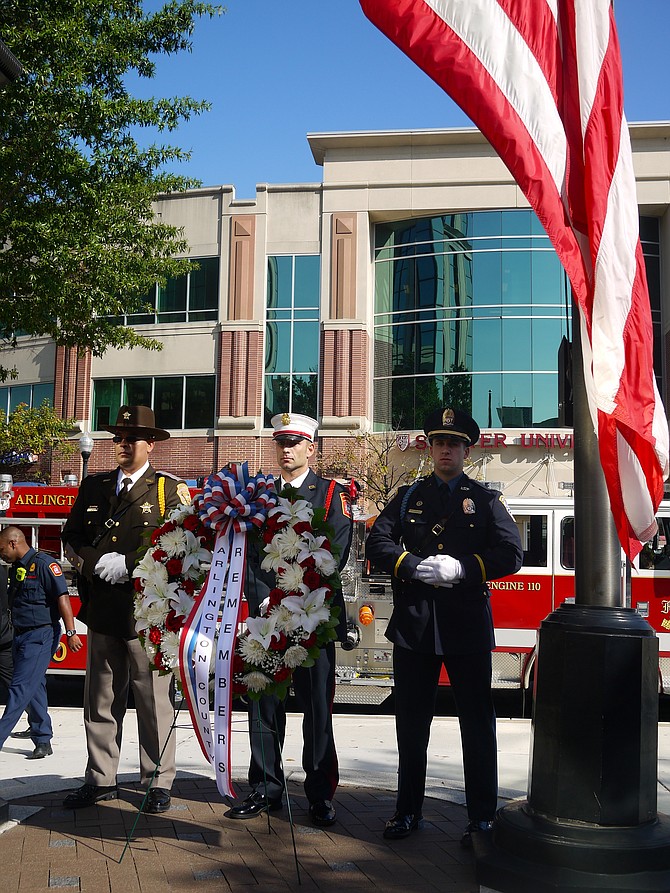 Lieutenant Laureano, Officer Vincent Ruggero of the ACPD, and Captain Ben O'Bryant, of the ACPD, stand behind the wreath. More than 100 Arlington residents, and many of the county's emergency personnel and officials, came together at Courthouse Plaza on this Sept. 11 to remember the attack of 16 years ago.
Stories this photo appears in:
Officials speak of preparedness, pride in Arlington's role, and emotions.