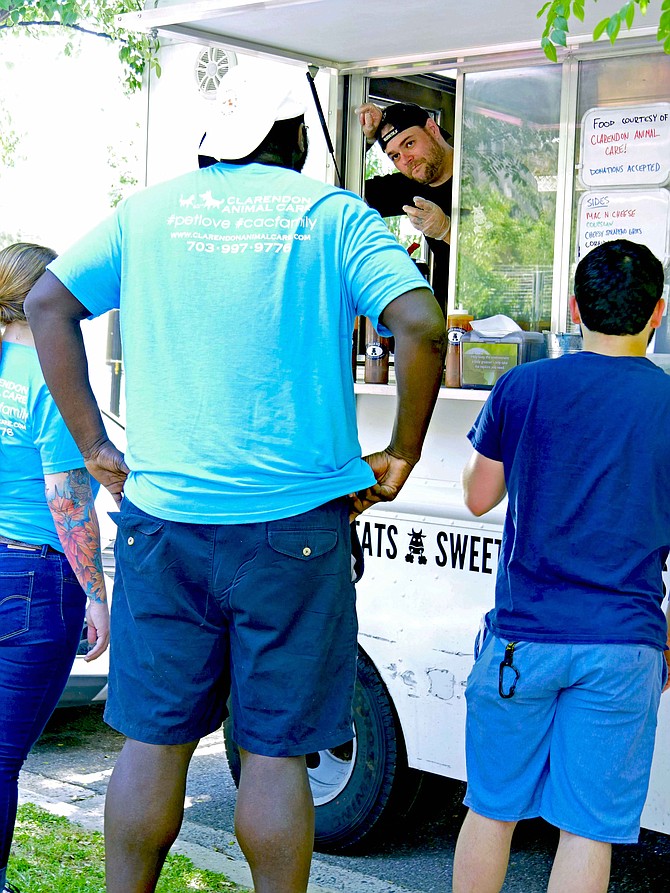 It was only 3:30 p.m. and Smoking Kow BBQ had already served almost 100 free barbecue sandwiches with choice of a side compliments of Clarendon Animal Care. So far the favorite seemed to be the beef brisket with a side of macaroni and cheese although someone could be heard to argue that the cheesy jalapeno grits and pork barbecue were the best.
Stories this photo appears in:

Where children have as much fun as the dogs.