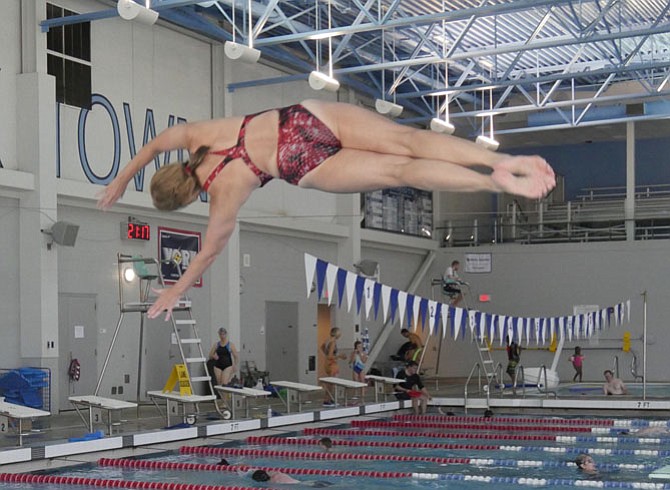 Carol Mackela adds a half twist to her dive at the Senior Olympics. Mackela started diving again after a 33-year hiatus from the sport. She heard from a college diving partner that the partner was doing well, "so I decided to give it a try again, too. She is deceased now so every dive I do for Mary." Mackela, who lives in Arlington, says that she and Karen Alderman are undefeated national champions in master synchronized swimming in their age category but this isn't an event offered in the NVSO competition.

Stories this photo appears in:

The Northern Virginia Senior Olympics (NVSO) opened Sept. 10 with an afternoon splash at Yorktown Aquatic Center.