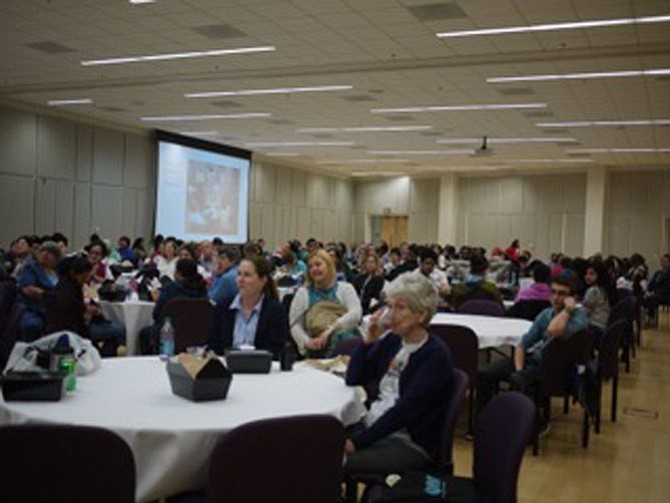 Attendees at the luncheon listened to Eric Green, Chummy Gill, and Tony Bentley talk about being a teen in Arlington, taking advantage of Arlington Parks and Recreation, and making good choices.

Stories this photo appears in:

"It's your job to explain to me the consequences of my actions," teen tells mom.
Mother and son sat on the stage of the George Mason Founder's Hall auditorium last Saturday, and talked as though they were in their kitchen at home. Kate McCauley and David Balick were discussing those dangerous years between 6th and 12th grade, when teens may exercise poor judgement and parents may overreact, or not react enough.