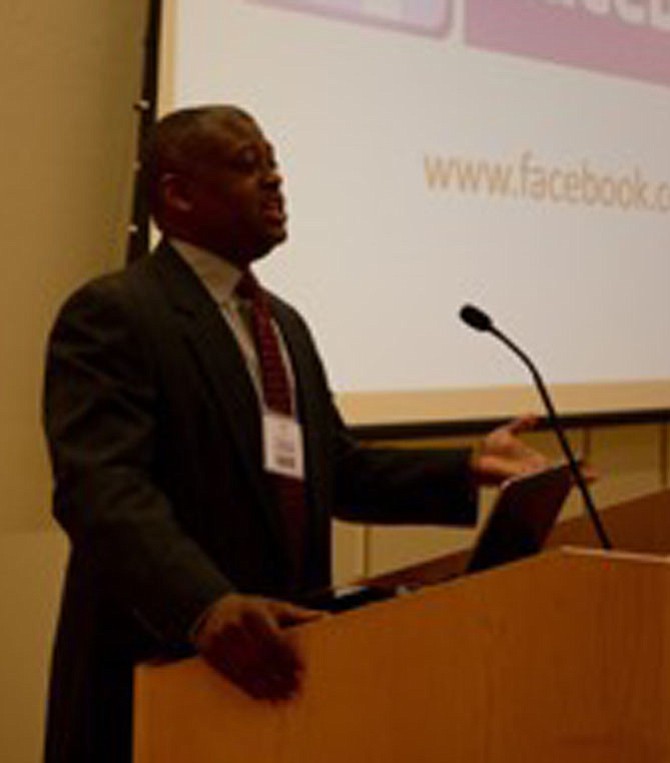 Eric Green tells attendees at the conference about learning to love music from Mr. Baxter, his music teacher in Arlington; it became his lifelong career to convey that same love of music to other kids. Based on comments from the crowd, he succeeded.

Stories this photo appears in:

"It's your job to explain to me the consequences of my actions," teen tells mom.
Mother and son sat on the stage of the George Mason Founder's Hall auditorium last Saturday, and talked as though they were in their kitchen at home. Kate McCauley and David Balick were discussing those dangerous years between 6th and 12th grade, when teens may exercise poor judgement and parents may overreact, or not react enough.