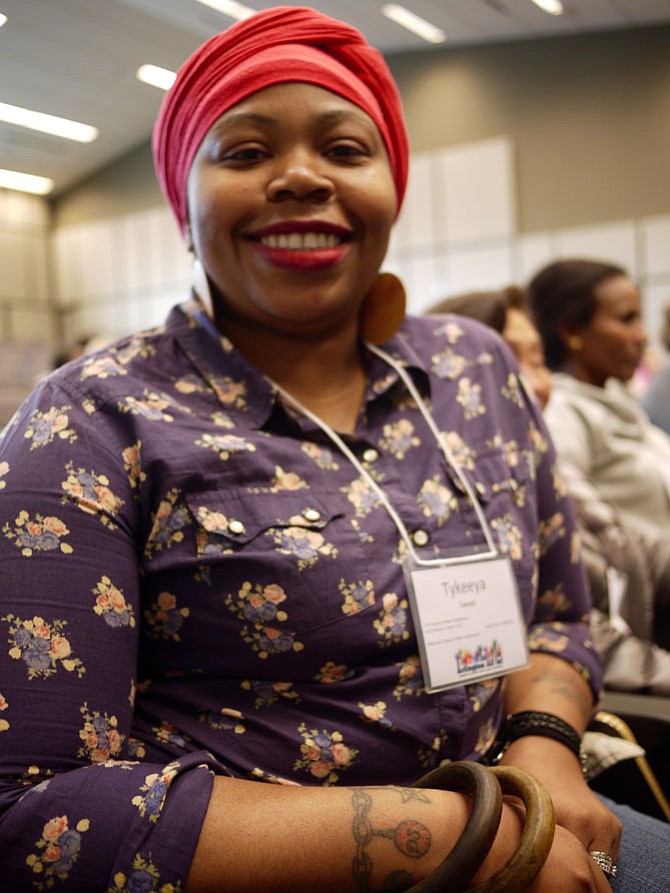 Tykeeya Sweet said she was attending the conference because of her job at the extended day program at Campbell Middle School in Carlin Springs Road, but also because she has a 15-year-old daughter and is amazed at the role of phones and technology in her life. She said she does regular phone checks to see who her daughter is talking to, because she doesn't want her to fall through the cracks as so many kids did when she was growing up.

Stories this photo appears in:

"It's your job to explain to me the consequences of my actions," teen tells mom.
Mother and son sat on the stage of the George Mason Founder's Hall auditorium last Saturday, and talked as though they were in their kitchen at home. Kate McCauley and David Balick were discussing those dangerous years between 6th and 12th grade, when teens may exercise poor judgement and parents may overreact, or not react enough.