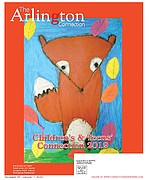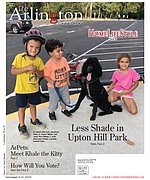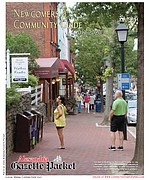 More Stories
The proposed process makes meaningful citizen input virtually impossible.
The rhetoric around Question 1 on the Virginia ballot is miles away from the actual redistricting process that would be frozen into constitutional language.

Voting is underway for the November Presidential election.
On Sept. 18, the official countdown begins in Arlington for the Nov. 3 Presidential election.
Arlington reverses social distancing ordinance
The repeal of the Arlington County Emergency Sidewalk Distancing Ordinance at the Sept. 15 Arlington County Board Meeting sits right in the middle of the widespread controversy.

Rats apparently make great pets. Truly. This isn't just another crazy 2020 thing. Or actually, maybe it is.
This month celebrates the cultural achievements and vast contributions the Latinx community has made to society for centuries.