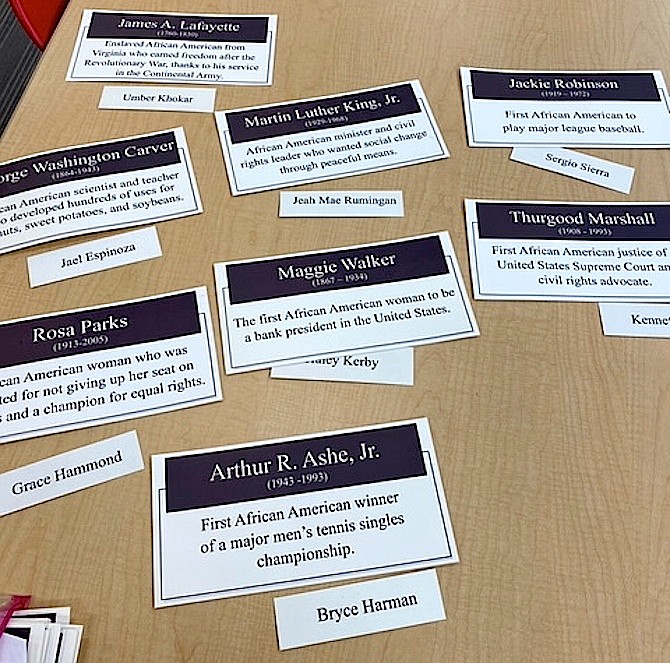 The students' placards became separated from the paintings when the building was renovated, but a selection of them reveals interesting choices of famous people. The portrait painter teaching them also stressed that even white people aren't really just white, but have many skin tones; the portraits show that the students put his teaching point to work.
Stories this photo appears in:

Good teaching is colorful and timeless.
.