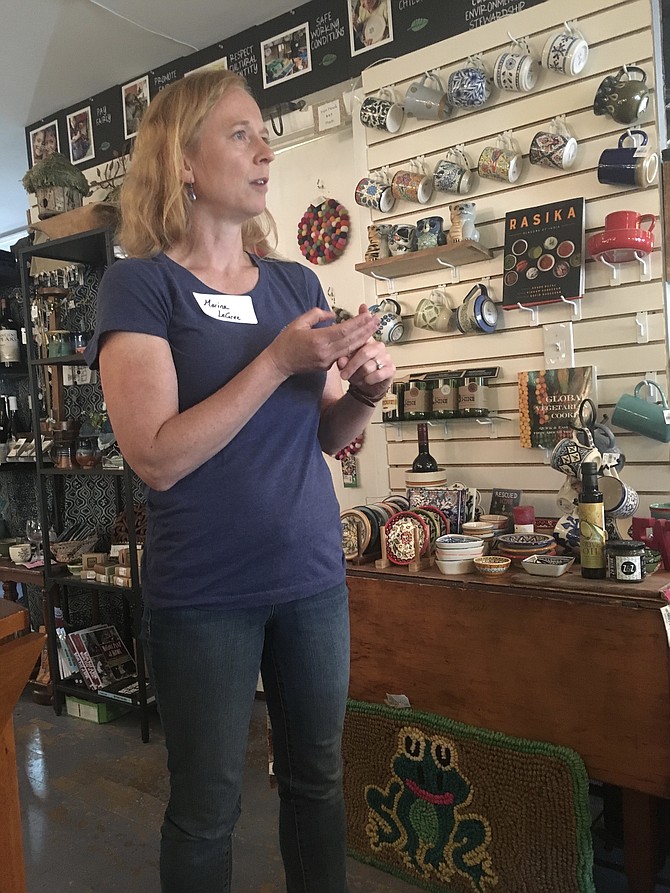 Marina LeGree speaking to the supporters of Ascend Athletics, a non-governmental organization based in Arlington which seeks to help Afghan girls overcome cultural biases against women by teaching them to climb mountains. LeGree Worked in Afghanistan, but grew disillusioned with U.S. government programs and left. The people of Afghanistan and their plight pulled her back and led her to forming this group.
Stories this photo appears in:

Event at Trade Roots supported by area businesses.
.