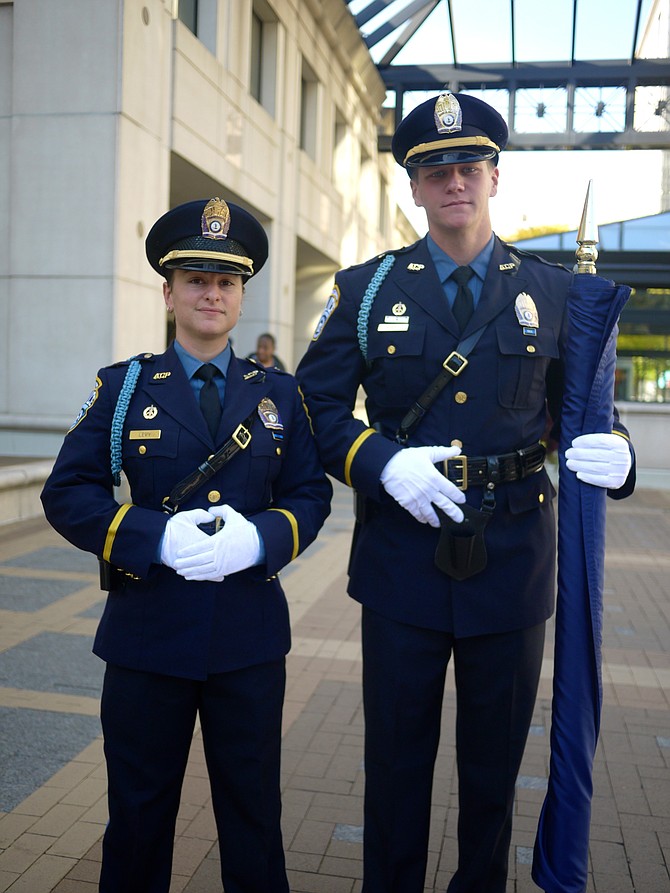 Officer Jennifer Levy sang the national anthem. Standing to her left is Officer Jake Kirby, who was in her class at the police academy; he said people first learned that Levy could sing at the academy.
Stories this photo appears in:
Officials speak of preparedness, pride in Arlington's role, and emotions.