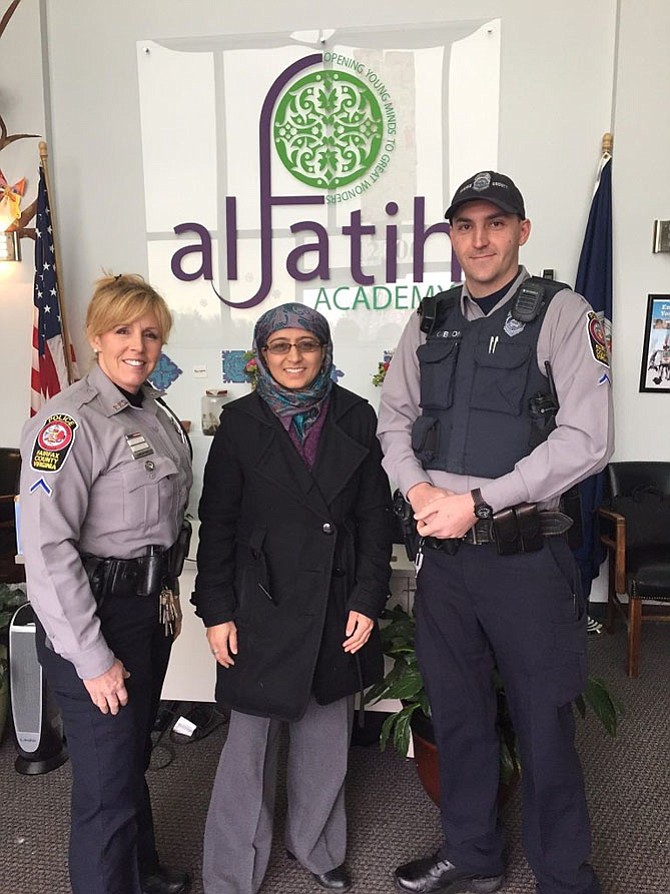 Left, PFC Post and (right) PFC Gibson from the Fairfax County Police Department visit the Al Fatih Academy in Reston, as a show of support following recent attacks against Muslims and mosques.
Stories this photo appears in:

Demonstrators, volunteer attorneys and elected officials welcome travelers, extend help detainees.
Demonstrations sprang up at airports around the United States over the weekend, following an Executive Order by President Donald Trump that blocks travelers from seven largely Muslim countries — Iraq, Iran, Syria, Yemen, Sudan, Libya and Somalia — in the interests of more significant vetting and preventing would-be terrorists from entering the country.