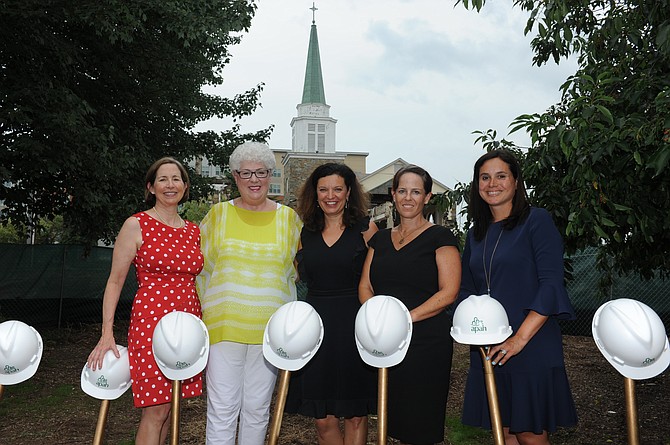 APAH and Arlington Presbyterian Church worked together for more than 5 years on the development of Gilliam Place. Above are Nina Janopaul, APAH, CEO, Susan Etherton, APC, Jill Norcross, Laura London and Carmen Romero, both of APAH.
Stories this photo appears in:
173 new affordable homes advance a faith-filled vision.