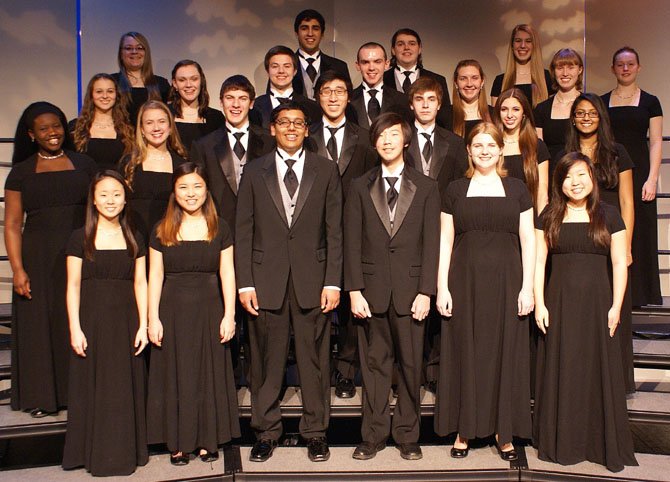 Students in Centreville High's Symphonic Choir will perform March 13.
Stories this photo appears in:

Centreville High and Liberty Middle schools will unite in song to present a Spring Choral Concert, next Thursday, March 13, at 7:30 p.m. The free concert will be held in the Centreville High auditorium. Afterward, the audience is invited to join the performers for a reception in the lobby."It's some of the most beautiful music they've studied all year," said Centreville Choral Director Lynne Babcock. "It really shows off their musical skill and talents."Liberty's 90-person choir, under the direction of Nancy Hayes, will be singing first. The students will perform "The Bells," "S'Vivon" and "Kyrie.""I'm so happy that our students can share a concert together," said Hayes. "This way, the middle-school students are hearing the high-school choirs at their very best. And hopefully, it will inspire them to continue singing in choir when they get to Centreville High."Centreville will showcase 125 singers in six choirs, each performing separately.