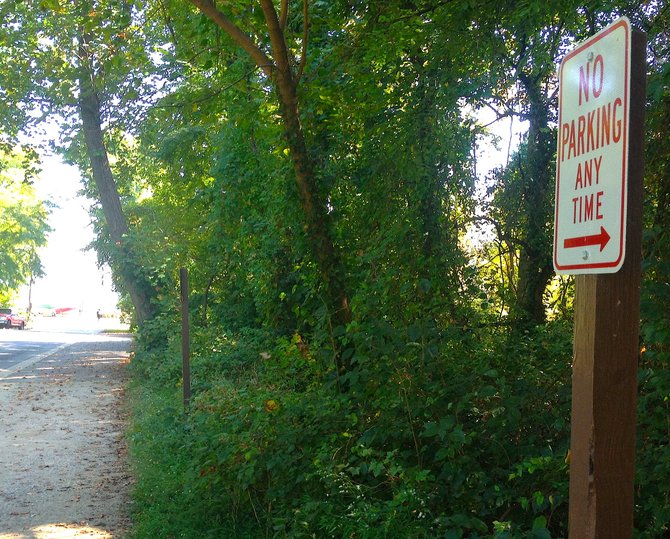 Although the parallel parking spaces leading to the Belle Haven Marina seem like they are available, National Park Service Police were out issuing $85 parking tickets.
Stories this photo appears in:

Parts of trail are barricaded;; parking lots closed/ Park Service Police issue parking tickets.
Woody Guthrie observed "This Land is Your Land." But that apparently does not apply to federal land during a government shutdown.