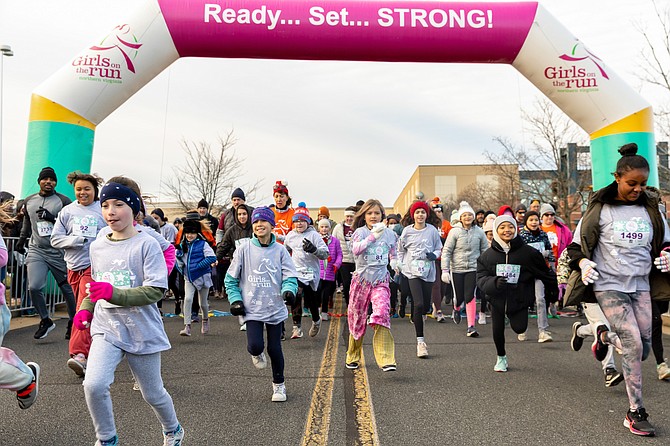 Girls on the Run® of NOVA (GOTR NOVA) is excited to announce a 5K event on Nov. 19 in Arlington. The 5K in Arlington will be held at Grace Murray Hopper Park and will start at 8:30 a.m.
Girls on the Run NOVA holds the largest youth 5Ks in the area with over 1,400 kids expected to participate this November. These celebrations are the culminating events for Girls on the Run participants and coaches who have spent the 10-week season completing the research-based curriculum, which integrates physical activity to help increase confidence, create positive connections with peers and coaches, and help students connect with their communities. The 5K provides a tangible sense of accomplishment and demonstrates that with hard work and dedication, you can achieve your goals. 
All walkers and runners from the community are invited to join the fun by registering at www.gotrnova.org/5k. Registration is $45 through Nov. 17 and will increase to $50 on Nov. 18. 
Register to participate or volunteer at www.gotrnova.org/5K.