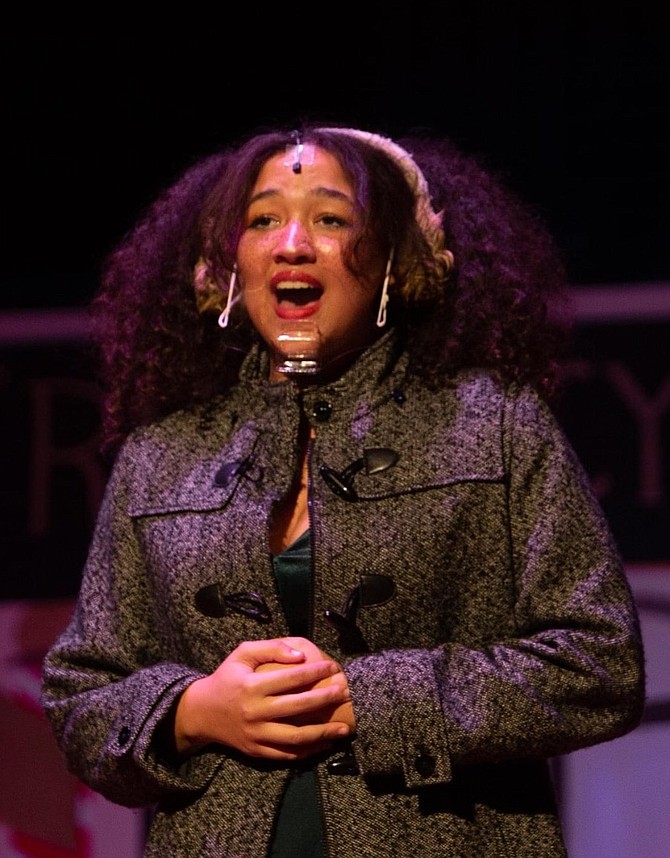 It's never too early to begin your opera career.  Opera NOVA is once again offering its Summer Institute for talented youth performers August 3-11.  
The week of intensive opera training and education will include stage presence, diction, earIy training, theory, music history and voice lessons.  The course will take place at Walker Chapel UCC in Arlington from August 3-11 from 9 am-3pm daily.
Isabelle Schweiter says she took the class the first time three years ago when she was going into eighth grade, then COVID hit but she was back in 2021. She plans to attend the Institute again this year.  "I have so much more to grow. All of the teachers are experts and every time I leave better. Last time my voice shot up half an octave and I learned to work my throat better."
Schweiter says she remembers her first day in 2019. "I was super nervous. I had never been crazy about opera and I was one of the youngest there but the opportunity was awesome and the teachers were qualified." She said it was so much fun and they made her feel comfortable. "They gave us sheet music to see what we knew. I thought it was Latin but it turned out I was singing Italian. I learned the importance of vocal warm up and a full body stretch."
Schweitzer says she started singing at about 10-years-old. "I thought I wanted to be a dancer but I got a good role in 5th grade and decided I wanted to sing." She says she has been involved with Christian Youth Theatre ever since and had some pretty serious roles in musicals. "I played the lead in Elf."
Dawn Hernandez, a former student says, "Being able to attend a program like this was a once in a lifetime experience.  After the program, I left with a better understanding of the voice and industry, as well as the passion of the people who work in it. No words could honestly describe how grateful I was for the opportunity, especially coming from a background like my own where these things aren't sought out or could even be realized."
Instructors for the Institute include Opera NOVA's Artistic Director Jose Sacin along with Alex Alburqueque, Eduardo Castro, Israel Lozana and accompanist Tania Loisha. For live auditions contact Alex Alburqueque at 240-543-4540. The Institute will conclude with a performance on August 11 at 7 pm at Walker Chapel.