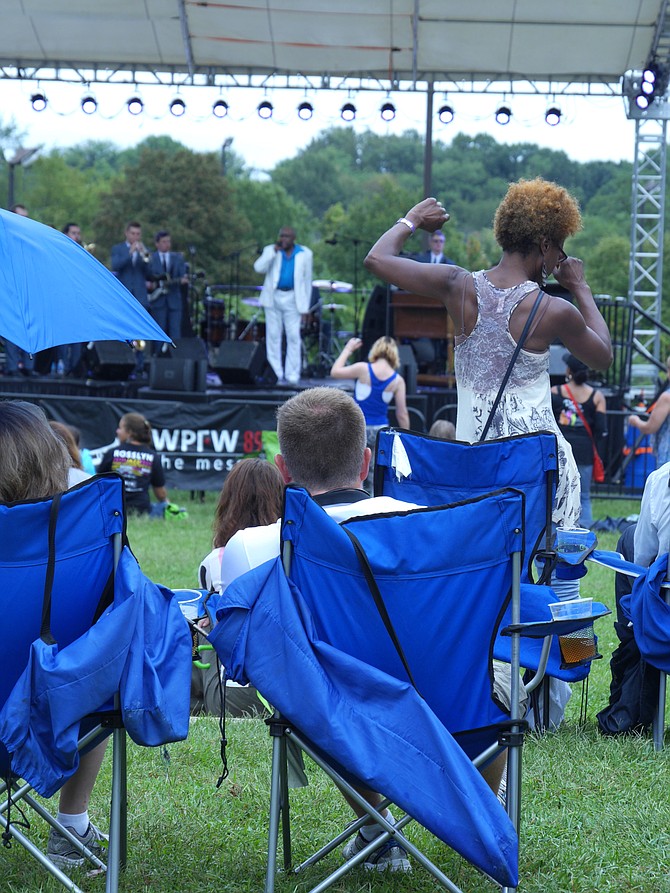 Set up your lawn chair or blanket and listen to free live jazz as the Rosslyn Jazz Fest takes over Gateway Park on Saturday, Sept. 8, from 1-7 p.m.. This is the 29th year for the annual event.

The schedule includes:
1 p.m. Aztec Sun got their start in D.C. in the summer of 2015 and have landed on the "best of" list. They have evolved into "funk and soul traditions" with horns, group singing, coordinated outfits and synchronized dancing.
2:20 p.m. True Loves, an eight-piece instrumental soul group based in Seattle and described as "the soundtrack to the car race you've always wanted to be." The Rosslyn Jazz Fest will be the group's East Coast debut.
3:45 p.m. Orquesta Akokan, a synthesis of Havana and New York, of old and new. The arrangements carry the "beauty, pathos and playfulness of the dance orchestras of the 1940s and 50s," but add unexpected improvisations.

5:30 p.m. Cory Henry & the Funk Apostles, a blend of blues, soul, R&B, Afrobeat, gospel and jazz featuring two-time Grammy award-winning artist. Described as "simultaneously retro, futuristic, experimental and classic."
A number of restaurants in the area, including Ben's Chili Bowl, Continental Beer Garden and Key Bridge Terrace, are offering a 15 percent discount for attendees at the festival using the code Rosslyn Retail. Or if you prefer something more informal, stop at one of your favorite food trucks located on site.
Volunteers can get involved by signing up for one of two shifts: 12-4 p.m. or 4-7 p.m. by emailing savannah@ontaponline.com.