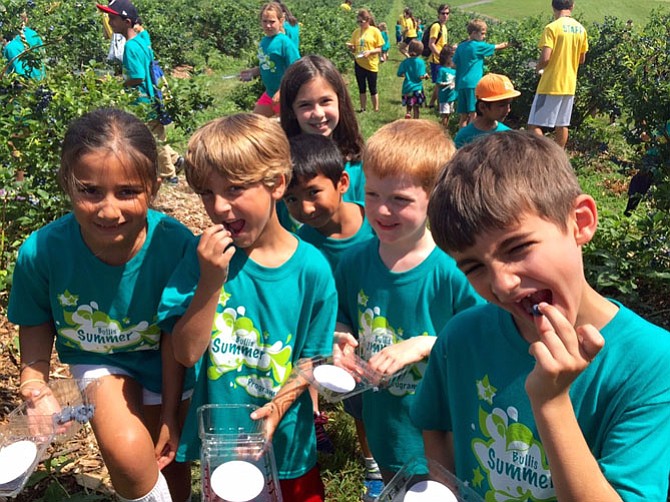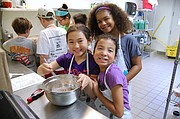 "Summer camps provide children with a sense of community where they can feel safe and learn through first-hand experiences.
— Stacie Gottlieb, Director, Bullis Summer Programs, Potomac, Md.
As the end of the school year draws near, so does the beginning of summer camp experiences. Child development experts say that summer camps offer more than just fun; they present opportunities for emotional, social and psychological growth and development.
"Summer camps provide children with a sense of community where they can feel safe and learn through first-hand experiences, said Stacie Gottlieb, director, Bullis Summer Programs at Bullis School in Potomac, Md. "Within this setting, campers develop a sense of independence as they try new adventures in an environment different from the norm."
Children benefit from the nurturing structure of a summer camp in a way that is different from the structure they get during a school year, says Jim Supple, associate dean of students and director of Summer Programs at St. Stephen's & St. Agnes School in Alexandria. "Summer camps allow children to be children," he said. "They allow them to make new friends, try new things, and learn how to be part of a group. These are attributes of camps that will promote not only healthy interaction among peers, but also building a healthy image of what type of child they want to be."
Opportunities to explore new interests and devote intense focus to activities of particular interest to them at camp help build a child's self-confidence, says Gottlieb. "As children explore, caring adults serve as responsible role models who help to nurture the campers by providing a safe, supervised environment of inclusion," she said. "Children gain self-confidence as they learn new things, develop social skills, expand their friendship circles and build character through planned activities. Summer camps give children a unique, fun environment to discover more about themselves and their passions."
A summer camp where children engage in new and memorable activities will sow seeds for learning during the upcoming academic year, said Shannon Melideo, Ph. D. associate dean of the School of Education & Human Services and associate professor of education at Marymount University. "For example, if your child's summer camp takes a field trip to a historical site that your son finds fascinating and then during the school year, the teacher introduces [the] same historical events and location, he has schema for the lessons. He is more likely to participate, learn more, be better prepared to read his social studies textbook, and even perform better on the exam."
Summer camp experiences that combine academic challenges and physical activity can offer fun while preventing the loss of academic gains made throughout the school year, says Melideo. "Summer slide is the resultant learning loss students experience without educational activities outside of the academic school year," she said. "Research shows such academic regressions can be quite significant and parents have the ability to help prevent the summer slide by providing educational experiences such as high quality summer camps."
"Summer camp can be a terrific opportunity to grow your child's sense of competence and mastery over something that they love," added Carolyn Lorente, Ph.D., professor of psychology, Northern Virginia Community College. "By picking a camp where your child has an interest, they can be mentored in a passion in ways that a typical school day often can't."
WHEN SELECTING A CAMP, Melideo advises parents to consider a complete picture of their child. "For example, while your daughter, Sophia loves softball, find a summer camp where she can refine [her] batting and pitching skills and engage with books, perform in skits, play math games, and try something new," she said.
A child's social skills can be boosted at camps which provide children with opportunities to make new friends or nurture existing friendships, says Colleen K. Vesely, Ph. D., assistant professor of Early Childhood Education and Human Development at George Mason University. "Developing new social and cognitive skills outside the physical walls and social boundaries of school can help promote healthy self-esteem in children, while spending time in nature can boost children's overall health and well-being."
Camps offer an opportunity for children to gain skills that lead to independence. "For older children, over 8-plus years old, typically, sleep away camp offers opportunities to develop independence and self-reliance by providing children with space to navigate daily life away from the directing of parents but under the guidance of trusted adults," said Vesely.
For some parents, there are mixed emotions around enrolling a child in camp. "Sometimes working parents feel guilty for enrolling their children in summer camps because of the need for child care during the work day," said Ivy Beringer, Ed.D., professor of Early Childhood Education and Dean for Social and Professional Sciences at Northern Virginia Community College. "However, children are usually very excited to attend summer camps. This is especially true if the children have input into the camp selection."
"Summer camps allow for continuous learning that extends beyond the regular school year [and] provide a relaxed atmosphere that stimulates their brains for creative learning without the assessment anxiety that often accompanies school classroom learning," said Beringer. "[Summer camp] enhances self-esteem by offering special interest learning in small group situations and often with a lower adult-student ratio in school settings."
"A mother recently called me with a concern that her son only wanted to attend soccer camps this summer and she felt this was too limited of an experience," continued Beringer. "My response to her was that if he was interested in improving his soccer skills she should view this in a positive light. After all, he will be outdoors in the fresh air and sunshine everyday, exercising his body, and enhancing skills in a sport he loves. What's not good about that choice?"