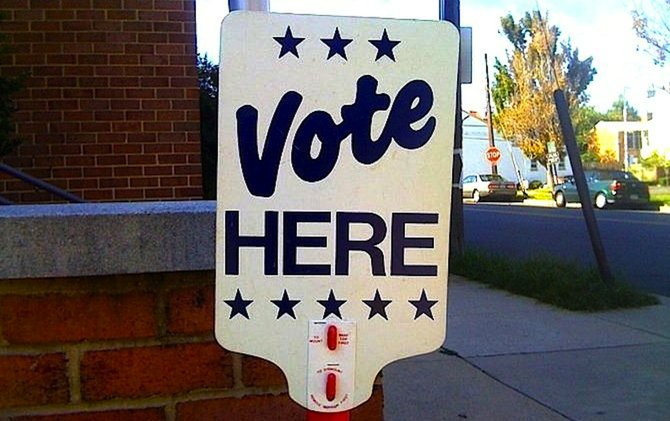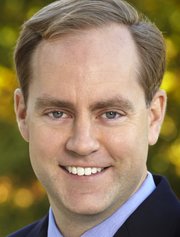 Audio clip
Howze on the Streetcar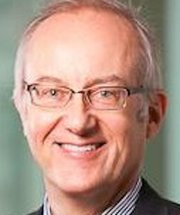 Audio clip
Vihstadt on the Streetcar
The special election to replace retiring County Board member Chris Zimmerman is the closest thing Arlington will probably have to a referendum on the streetcar. On one side of the debate is Alan Howze, the Democrat who emerged from a caucus last weekend. He supports the streetcar. On the other side of the debate is John Vihstadt, an independent who has the support of the Republican Party and the Green Party.
"I would expect turnout to be a little higher than the last special election, which was in March 2012," said deputy registrar Gretchen Reinmeyer. "At that time we were experiencing some election fatigue because we had a Republican primary that month, and then it was only a few months from the November 2011 election."
That special election was prompted by the resignation of Barbara Favola from the County Board after she became a member of the Virginia State Senate. Candidates in that race clashed over the streetcar program, and former School Board member Libby Garvey ran a successful campaign in which she was highly critical of the streetcar system after she won the primary. Since that time the streetcar issue has only become more divisive, with partisans on both sides increasingly skeptical of the opposition.
"If the last special election is a guide, and I think it is, the streetcar will be a very important issue in this special election," said Peter Rousselot, a former chairman of the Arlington County Democratic Committee. "A good candidate understands public opinion."
HOWZE SAYS public opinion is with the streetcar system. When asked about critics of the initiative who say the program is too expensive, Howze said Arlington stands to gain from the financial benefits he and other supporters expect the system to bring to the county. As a child, he said, he witnessed the opening of the Clarendon Metro station. Since that time, he said, he's seen firsthand how transit-oriented development has created rising property values for the county while creating a sense of diversity and vibrancy that would never have happened with bus service. Howze said opponents of today's streetcar proposal remind him of the opposition to the Metro system from an earlier generation.
"The opposition then said well let's just run buses down Wilson Boulevard, and buses can do the same job for cheaper," said Howze. "That's exactly what we are hearing today from opponents."
Howze said streetcar systems have lower operating costs than bus systems. He said a streetcar system would provide environmental benefits as well as economic benefits. More to the point, though, he said a streetcar system would deliver ridership that a bus service — even an enhanced bus service. Howze said communities that have installed a streetcar system have experienced a 35 percent to 40 percent increase in ridership, adding that he expects a streetcar system along Columbia Pike will reduce traffic gridlock and energy use.
"Just as people make consumer choices about what sort of car they drive, what sort of shampoo they use, people make consumer choices about what sort of method they will use for transportation," said Howze. "So what we are saying is are we going to add more buses to the already heavily used bus routes along Columbia Pike or are we going to add in a new transit option in the form of a streetcar that provides higher carrying capacity, larger vehicles and the ability to move more people?"
VIHSTADT SAYS the system is just too expensive and that county taxpayers would get more bang for their buck by investing in enhanced bus service — a system some call "bus-rapid transit," although many people argue over how that phrase should be defined. Streetcar supporters say a bus-rapid transit system would not be possible along Columbia Pike because it would be impossible to dedicate a lane for the system. Opponents say the streetcar won't have a dedicated lane, so the debate over semantics is misplaced. Vihstad also said he takes issue with the argument made by many streetcar supporters that the more expensive system would attract what they call "choice riders."
"I think it's a rather elitist attitude that certain people, certain demographic elements, wouldn't deign to ride the bus," said Vihstadt. "The fact is that when I ride the bus down Washington Boulevard every day, and when I used to ride the bus down Columbia Pike when I lived there, you know, you sit next to business executives and bag ladies."
Whatever words are used to describe the enhanced bus service, Vihstadt says he envisions a system on Columbia Pike to have sleek looking vehicles that would be similar to streetcar vehicles but without the problems associated with blocking traffic when they break down. He says he believes the enhanced bus service could be delivered with less disruption at a cheaper cost more quickly than a streetcar system.
"There are intersections that need to be improved, there are bus services that can be improved, bicycle lanes, making our streets more pedestrian friendly, additional Metro station entrances," said Vihstadt. "All of those are going to be compromised to some degree by spending such a large percentage of our transportation funds on a streetcar."